Contigo Water Bottle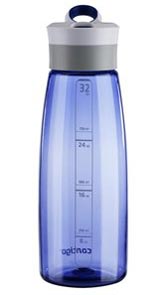 $14.00
We like this bottle as it is a liter measurement which is perfect for our Liquid Feast requirements of 3 bottles a day minimum -as well as the ease -no straw -and so easy to use…it is a staple and favorite of The Liphe Balance Center.
*These statements have not been evaluated by the Food and Drug Administration.
This product is not intended to diagnose, treat, cure or prevent any disease.